Paramedics supporting paramedics
Do you know a paramedic struggling with their mental health or experiencing suicidal distress symptoms?
There are over 21,000 paramedics registered in Australia. Paramedics are regularly ranked as one of the most trusted professions in Australia. But due to the high stress, exposure to trauma, long and shifting work hours and low rates of help-seeking – ambulance service personnel are nearly twice as likely as the general population to experience challenges related to their mental wellbeing.
What is Everymind doing to help?
Paramedics experience higher levels of psychological distress, trauma, post-traumatic stress disorder and suicidal behaviour. We know that colleagues provide a great deal of the practical and emotional support, so your support is key to improving the mental health and wellbeing of your fellow paramedics. While rewarding, this support role can impact your time, energy, and emotions. Our new program aims to reduce these impacts and prevent mental health difficulties and suicidal distress in paramedics.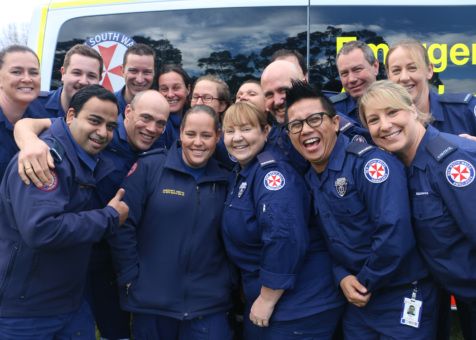 Help us test our new program
Are you supporting a paramedic experiencing mental health concerns or suicidal distress? The paramedic does not need to have a diagnosis. Maybe you have noticed a change in mood, behaviour or dependency on drugs or alcohol?
Our new research project is designed to help you to support other paramedics displaying any mental health issues or symptoms of suicidal distress. It is for anyone who supports paramedics with their mental health – their partners, family members, friends and co-workers.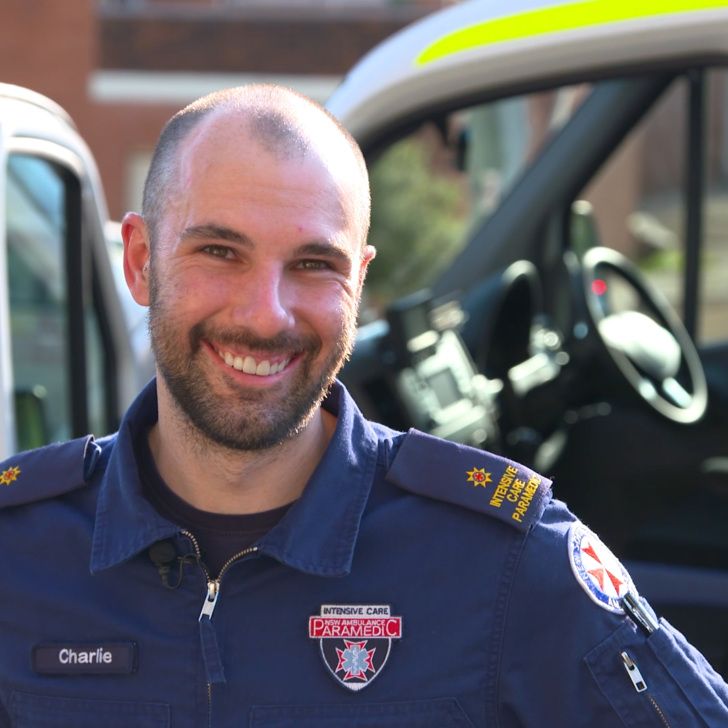 Take part in our trial
We are seeking family, friends and co-workers who are:
Aged 18 years or older
Living in Australia
Currently supporting a (currently or previously employed) paramedic experiencing symptoms of mental ill-health or suicidal distress
Comfortable communicating in English
Comfortable using web-based programs
How does the research project work?
As part of the trial of our new program, you will be invited to take a series of online surveys on REDCap, a secure and confidential online survey platform.
After the first survey you will be allocated into two groups:
Group A. You will receive automatic access to the program and a social forum to connect with other family and friends supporting a paramedic. You will take an online survey after finishing the program and again six months later. You will also be invited to an optional phone interview seeking feedback on the program, social forum and your experiences as a caregiver.
Group B. You will receive the program after eight weeks. Before you access the program, we will ask you to complete a second survey. If you are part of this second group, you still play a very important role in our research project. We appreciate your patience while you wait to access the program.
Participation in this research is completely voluntary and unpaid. You can go in the draw to win a grocery voucher by sharing your insights in our surveys. Read the Participant Information Sheet to learn more.
Research ethics information
This pilot study has been approved by the Hunter New England Human Research Ethics Committee of Hunter New England Local Health District (Approval No. 2022/ETH02317) to be conducted at the Everymind site.
Do you have a complaint about this research?
Contact the Chief Investigator at Everymind in the first instance or an independent Human Research Ethics Officer at Hunter New England Local Health District.
Chief Investigator
Dr Sally Fitzpatrick
Everymind Program Manager
(02) 4924 6900
[email protected]
Human Research Ethics Officer
Hunter New England Research Office
Hunter New England Local Health District
Level 3, POD, Hunter Medical Research Institute
Lot 1 Kookaburra Circuit, New Lambton Heights NSW 2305
(02) 4921 4140
[email protected]
Find out more
Sign up to our mailing list to receive updates about current or future Minds Together programs.