International Paramedics Day
My name is Karen. I'm the proud mother of three wonderful adult children. My youngest, Andrew is 28 years old and it's my privilege to help support him in his role as a paramedic. He studied paramedicine at uni and has been working as a paramedic for over 6 years now. I'm so proud of him and thrilled that he has chosen this as his career. It's such an important and caring role, but it's also a tough job.
Today is International Paramedics Day. We should value and champion our paramedics everyday but it is good that there is a day set aside to honour the wonderful work paramedics do in our communities. They are there in people's darkest hours, calming, reassuring and providing emergency help to those in need. What a vitally important role and so worthy of our recognition!
Paramedics do a job that is high intensity and it can be very wearing on their emotional wellbeing. Sadly, there is a high rate of burn out with emergency service workers and so we need them to stay well so they can keep being able to do their work for the long term. It has been shown that paramedics are not as likely to seek external professional support to help them manage the ongoing stresses of the job, but turn to family and friends. This means that family and friends need to be educated in being alert to the mental wellbeing of their paramedic in order to support them and recognise when they are not doing well and encourage them to seek help.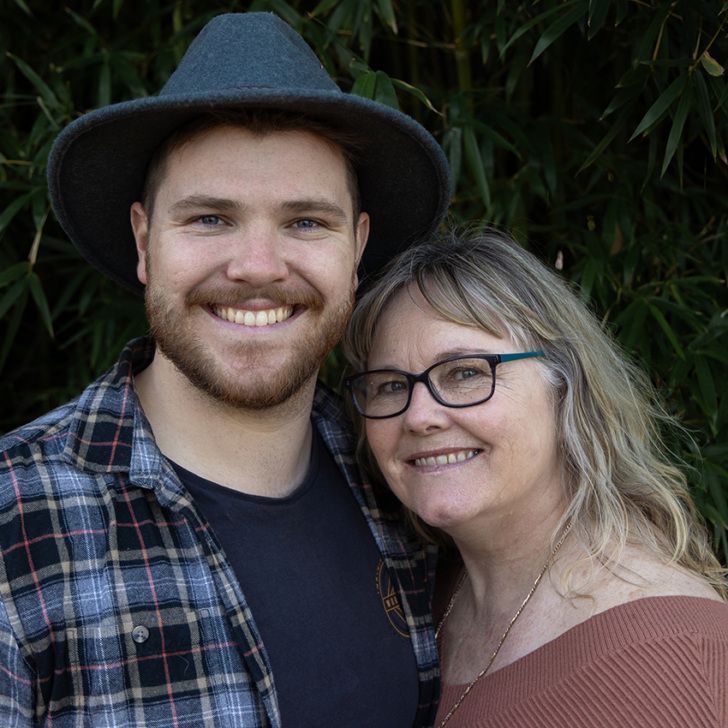 This is what my day looks like when I'm supporting Andrew.  He has his own home now but that doesn't mean I care any less for him – I just have to be more attuned to how he is going and be able to sense that from our conversations. I make sure that I phone him just to check in but also give him the time to get the rest he needs too.  Sometimes I might drop a meal around to him or just be available if he wants to chat.  It can be as simple as popping around and taking his little dog for a walk when he is on shift for 12 hours because I know he worries about her being alone for that long.  I guess I try to alleviate any burdens I can for him.  Sometimes it's just giving him space, a little bit of extra time to ensure he's catching up on sleep or engaging in activities he enjoys. I also try to organise family events in consultation with his roster so he doesn't miss out and feel isolated or disconnected.
Periods of peak business within the Ambulance service can be very stressful for him. There are many times when paramedics are in such demand. We were particularly worried for him in the early days of the COVID-19 pandemic.  Here we were hiding safely in our homes, knowing that he was out in the midst of the worst of it – that was a very stressful time for us all and we knew we needed to check in very regularly with him.
When the recent fatal attack on a paramedic occurred, the whole family rallied around Andrew to check on him and give him opportunity to process this horrific event.  Sometimes when people are not doing so well they try to hide it from you because they want to be tough and brave. But when you're close to someone and know them very well like a mum does with all her kids, you're very quick to pick up when they are not coping so well.  It's also good to know what to do when you sense this.
I've had the privilege to be helping Everymind, a national institute dedicated to the prevention of mental ill-health and suicide, develop a free online program to help family and friends supporting the mental health of paramedics.
In the Minds Together program you see strategies that you would be able to use in helping your paramedic. Potentially also, little things to take note of, clues, that maybe they are not doing so well so you can help them before it becomes too bad.
Its vital to be supported as a carer because you can't keep caring for someone if you are not doing okay yourself.  It's like in an airplane where in the event of an emergency they tell the parents to put on their oxygen mask first because only then will they be able to successfully help their child.  So, I always need to make sure that I have the emotional capacity to provide support and be in a good position myself if I do need to give greater care to Andrew.
My top tip for any supporters of paramedics would be to find out as much as you can.  Take part in the research trial of the Minds Together program so that you're equipped with strategies, skills and the awareness of what help is available to help you and your paramedic.  While International Paramedics Day is a great day to particularly honour our paramedics, the other 364 days in the year are good days too!